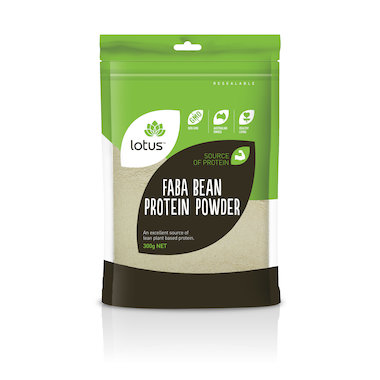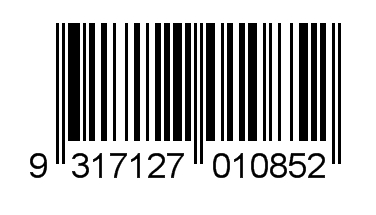 ---
Product Attributes
---
Ingredients
Faba Bean Protein Isolate (100%).
---
Pricing
RRP (inc GST)
$ 9.99
GST
(GST Free)
Lotus
Faba Bean Protein Powder 300g
---
Description
Faba beans, closely related to Broad Beans, are an Australian grown pulse. Grown since prehistoric times in the Mediterranean region, Faba beans have been a part of the eastern Mediterranean diet for over 6,000 years. Faba Beans have the highest protein to carbohydrates ratios of all the pulses (including chickpeas, peas and lentils). Lotus Faba Bean Protein Powder is a natural plant-based source of protein. It has a neutral flavour that disappears completely when added into any drink or food in need of a protein boost.
---
Features
Gluten Free Vegan Source of Protein Non GMO
---
Quantity & Size
Quantity

(Per Carton)

6
Size
300g
Product Details
SKU
490790
Barcode Number
9317127010852