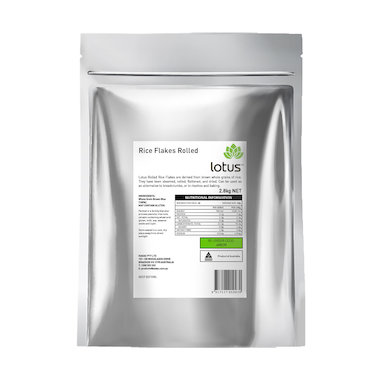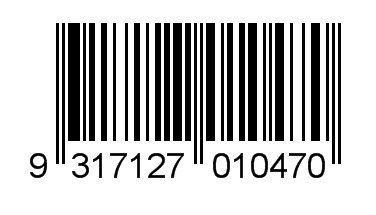 ---
Product Attributes
---
Ingredients
Whole Grain Brown Rice (100%). May contain gluten.
---
Pricing
RRP (inc GST)
$ 29.99
GST
(GST Free)
Lotus
Rice Flakes Rolled 2.8kg
---
Description
Lotus Rolled Rice Flakes are derived from brown whole grain of rice. They have been steamed, rolled, flattened and dried. Can be used as an alternative to breadcrumbs, or in risottos and baking.
---
Features
Product of Australia. Packaged in a re-sealable oxygen barrier bag to preserve freshness.
---
Benefits
Lotus Rolled Rice Flakes is non GMO and suitable for vegetarians.
---
Quantity & Size
Quantity

(Per Carton)

2
Size
2.8kg
Product Details
SKU
488078
Barcode Number
9317127010470