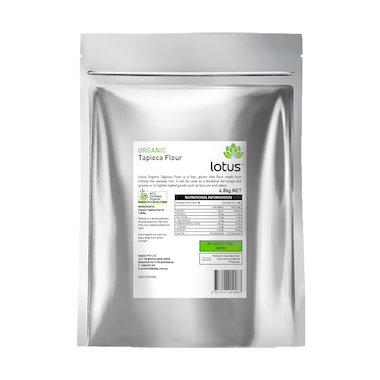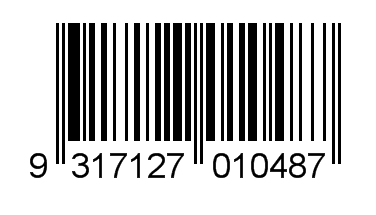 ---
Product Attributes
---
Ingredients
Organic Tapioca Starch (100%).
---
Pricing
RRP (inc GST)
$ 32.99
GST
(GST Free)
Lotus
Tapioca Flour Organic 4.8kg
---
Description
Lotus Organic Tapioca Flour is a fine, gluten free flour made from milling the cassava root. It can be used as a thickener for soups and gravies or to lighten baked goods such as biscuits and cakes.
---
Features
Sourced internationally (Thailand) and packed in Australia. Packaged in a re-sealable oxygen barrier bag to preserve freshness.
---
Benefits
Lotus Organic Tapioca Flour is certified organic, gluten free, non GMO and suitable for vegetarians.
---
Quantity & Size
Quantity

(Per Carton)

2
Size
4.8kg
Product Details
SKU
488080
Barcode Number
9317127010487