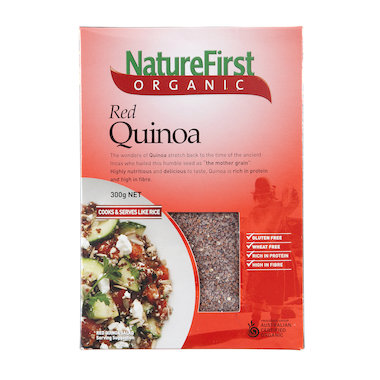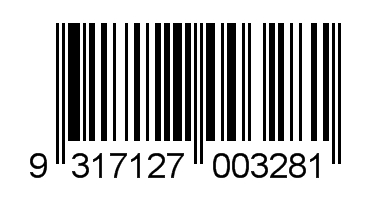 ---
Product Attributes
---
Ingredients
Organic red quinoa grain.
---
Pricing
RRP (inc GST)
$ 5.19
GST
(GST Free)
Nature First
Quinoa Grain Red Organic (Box) 300g
---
Description
Nature First Red Quinoa is the largest, most nutritious quinoa seed and has one of the highest protein contents of any seed. Use in salads, stir fries or as a substitute in rice and couscous dishes.
---
Features
Nature First Red Quinoa is sourced from Bolivia and packed in Australia. It comes in a 300gm re-sealable oxygen barrier bag to preserve freshness.
---
Benefits
Nature First Red Quinoa is certified organic, gluten free, dairy free, nut free, soy free, wheat free and vegan.
---
Quantity & Size
Quantity

(Per Carton)

6
Size
300g
Product Details
SKU
7003281
Barcode Number
9317127003281