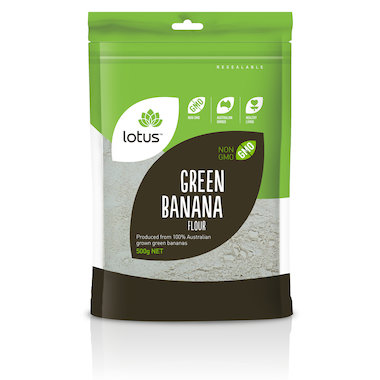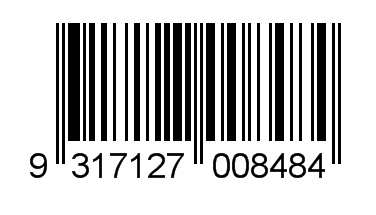 ---
Product Attributes
---
Ingredients
Green Cavendish bananas (100%)
---
Pricing
RRP (inc GST)
$ 14.89
GST
(GST Free)
Lotus
Green Banana Flour 500g
---
Description
Lotus Green Banana Flour is made by drying and then grinding green Cavendish bananas. Use as a gluten and grain free flour substitute in cooking and baking or add a boost of nutrients to smoothies.
---
Features
Lotus Green Banana Flour is sourced from far North QLD and packed in Australia. It comes in a 500g resealable oxygen barrier bag for convenience and to preserve freshness.
---
Benefits
Lotus Green Banana Flour is high in potassium, low GI and a great source of resistant starch, a type of slow digesting dietary fibre and prebiotic. It is gluten free, dairy free, nut free, non GMO and vegan.
---
Quantity & Size
Quantity

(Per Carton)

6
Size
500g
Product Details
SKU
465916
Barcode Number
9317127008484