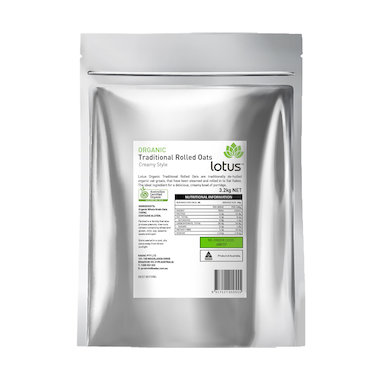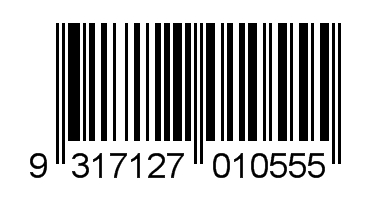 ---
Product Attributes
---
Ingredients
Organic Whole Grain Oats (100%). Contains Gluten.
---
Pricing
RRP (inc GST)
$ 23.49
GST
(GST Free)
Lotus
Oats Rolled Traditional Creamy Style Organic 3.2kg
---
Description
Lotus Organic Traditional Rolled Creamy Style Oats are traditionally de-hulled organic oat groats, that have been steamed and rolled into flat flakes. This process stabilises the healthy oils in the oats, so they stay fresh longer and cook faster.
The ideal ingredient for a delicious, creamy bowl of porridge.
---
Features
Product of Australia. Packaged in a re-sealable oxygen barrier bag to preserve freshness.
---
Benefits
Certified Organic, a source of dietary fibre, non GMO and suitable for vegetarians.
---
Quantity & Size
Quantity

(Per Carton)

2
Size
3.2kg
Product Details
SKU
488157
Barcode Number
9317127010555