The Kadac Key to Good Health™ was designed to reinforce our philosophy of authenticity through transparency in labelling. It is a tool designed to highlight potential sensitivities, allergens or dietary concerns to retail partners and consumers. It educates and assists the consumer to navigate through the growing number of claims on packaging and make confident decisions. Customers can feel self-assured knowing that our products are thoroughly assessed.
Kadac is a leader in driving the 'truth in labelling' agenda. All new lines are critiqued and claims tested before products are accepted into our range. Certification is required for all claims on products including organic, gluten-free and 'free-from'.
---
| | | | | |
| --- | --- | --- | --- | --- |
| | Organic | | | Gluten free |
| | Non GMO | | | Fructose free |
| | Dairy free | | | Vegan |
| | Nut free | | | Lactose free |
| | Soy free | | | Wheat free |
| | Source of protein | | | Source of fibre |
| | BPA free | | | Raw |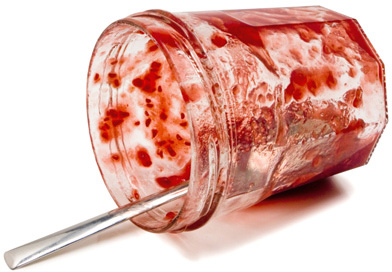 The web page you are looking for is unavailable. If you can't find what you are looking for in the site map below please have a go at using the search box at the top right of this page. If you have any questions about the web site or Kadac in general, please visit the Contact Us page.
Thank you for your application. A member of our team will respond as soon as possible.
Thank you for your interest in opening an account with Kadac Pty Ltd.
Kadac is a wholesaler of organic, natural and health foods distributing to various channels of the retail trade only. We do NOT supply directly to the public or directly to QLD or WA. Please contact Complete Health Products for distribution in QLD, visit www.completehealthproducts.com.au or contact Perth Health for distribution in WA, visit www.perthhealth.net for more informaiton.
To gain a better understanding of the nature of your business, where you are located and how we can best serve your needs, please complete the form below. A member of our team will contact you directly to proceed with your application.
All fields are required. You must enter a valid ABN.
Password Change Request If you are an existing customer, please call customer service on 1300 762 025 and request a password change. Please have your account number handy.
KADAC Pty Ltd.
ABN. 43 004 971 733
Our Location
151-155 Woodlands Drive
Braeside VIC 3195
Australia
Phone 1300 762 025
Fax 1300 762 028
Email This email address is being protected from spambots. You need JavaScript enabled to view it.
CERTIFIED ORGANIC
Certified organic crops must be grown without genetic modification and remain separate from conventional crops, to avoid chemical and pesticide contamination. Farmers must not use synthetic pesticides, herbicides and petroleum-based fertilisers. Organic livestock must have access to the outdoors, fed organic feed and not be exposed to antibiotics or growth hormones.
A 'certified organic' product needs to meet strict certification and auditing standards of a specific certifying body.
GLUTEN FREE
Gluten is a protein found in wheat endosperm. Gluten is composed of two proteins: gliadin and glutenin.
Gluten free refers to products that do not contain oats, wheat, rye, barley or their derivatives. Under the Australian standards, gluten free must declare as 'not detected' in laboratory testing.
NON GMO INGREDIENTS
Genetically modified organics (GMO) are organisms created in a laboratory, using genetic modification or engineering techniques for use in food.
Non GMO refers to food products or ingredients that has not been genetically modified.
VEGAN
Veganism is a way of living which seeks to exclude, all forms of exploitation of and cruelty to animals for food. All products with this claim do not include ingredients derived from animals or animal-by products, such as honey or eggs.
VEGETARIAN
All products do not include ingredients derived from animals, such as meat.
BPA FREE
Bisphenol A (BPA) is a chemical primarily used to make polycarbonate plastic and epoxy resins. BPA has attracted negative attention and some individuals choose to avoid this chemical.
All products do not contain BPA.
DAIRY FREE
All products do not contain dairy.
LACTOSE FREE
Lactose is the carbohydrate naturally occuring in milk. To digest lactose, your body is dependent on the enzyme lactase. Lactase splits lactose into two smaller sugars; glucose and galactose. These sugars are absorbed to provide the body with energy. When a person doesn't have enough of the lactase enzyme, they can experience uncomfortable digestive symptoms, such as bloating, flatulence, discomfort, diarrhoea and pain.
All products do not contain lactose.
NUT FREE
All products do not contain nuts.
LOW IN SUGAR
Sugars are a class of carbohydrates and energy source for the body. Sugar occurs naturally in fruits, vegetables and dairy and is widely used in manufacturing food and drinks.
Low sugar is no more than 5g per 100g.
NO ADDED SUGAR
All products do not contain added sugar.
LOW GI
The Glycaemic Index (GI) is a ranking given to food to describe how quickly the carbohydrate in the food is broken down and absorbed into the bloodstream. Foods with a high GI are quickly broken down and absorbed by the body and result in a rapid rise in blood sugar levels. Low GI foods are broken down and absorbed more slowly into the blood stream. They result in a steady rise in blood sugar and insulin levels.
High GI = 70 or more, medium GI = 69-56 and low GI = 55 or less.
LOW IN SODIUM
Sodium (sodium chloride) is an essential mineral utilised by the human body. The most common form of sodium is "table salt". Manufacturers use sodium to cure meat, mask and enhance flavours or retain moisture.
Low sodium is less than 120mg per 100g.
NO ADDED SALT
All products contain no added salt or sodium.
SOURCE OF PROTEIN
Proteins are large, complex molecules comprising of smaller components called amino acids, crucial in most biological processes in the body.
A source of protein contains at least 5g per serve.
GOOD SOURCE OF FIBRE
Dietary fibre is the indigestible parts of plant foods, such as vegetables, grains, fruits, beans and legumes. Fibre is a type of carbohydrate and its role is primarily associated with our digestive system.
A good source of fibre contains at least 4g of dietary fibre per serve.
SOYA FREE
All products do not contain soya, also commonly referred to as soy.
WHEAT FREE
All products do not contain wheat
LOW IN SATURATED FATS
Saturated fat is a type of fat that is solid at room temperature. It is mainly found in animal products or in some plant sources.
Low in saturated fats refers to no more than 1.5g of saturated fat per 100g.
FAT FREE
All products that claim a fat free percentage must meet the conditions of a low fat claim of 3g per 100g.
CHOLESTEROL FREE
All products do not contain cholesterol (0%).
HEALTHY LIVING
All products assist to maintain a healthy lifestyle.
100% NATURAL INGREDIENTS
All products do not contain added colour, artificial flavours or synthetic substances.
100% FRUIT
All products are made from 100% fruit.
FRUCTOSE FREE
Fructose is a carbohydrate present in fruit or derived from sucrose (sugar).
All products do not contain fructose.
YEAST FREE
All products do not contain yeast.
RAW
A food or ingredient that is minimally processed and heat treated, to ensure it is kept as close to its natural state as possible, while retaining its natural enzymes.
SUSTAINABLE PALM OIL
Certified sustainable palm oil (CSPO) is palm oil that has been grown on a plantation, managed and certified according to the principles and criteria of the Roundtable on Sustainable Palm Oil (RSPO).
100% RECYCLED PACKAGING
All products are wrapped in 100% recycled packaging.
FOOD FROM AROUND THE GLOBE
All products incorporate ingredients that are sourced globally to ensure premium, high quality products.
ETHICALLY SOURCED
Ethical sourcing is a commitment to the purchase of goods and services that are manufactured and provided in a way that does not involve exploitation or danger to our health, safety and environment.
AUSTRALIAN OWNED
All products are owned by a company situated in Australia.
KOSHER
Kosher is a term to describe what is "fit" and "proper". Most often, it is used to describe foods that are permitted to be eaten by people who observe Jewish dietary law. "Kashrus", the word used to describe the concept of dietary laws, pertains to the types of food permitted for consumption and their preparation.
Sources: Kosher Australia and Kosher Supervision of America (KSA).
MADE WITH ESSENTIAL OILS
Essential oils are highly aromatic natural extracts taken from tiny oil glands taken from flowers, leaves, stalks, bark, seeds, roots, gum or rind of plants. Traditionally, essential oils are associated with unique therapeutic properties.
All products contain essential oils.
HYPOALLERGENIC
All products are unlikely to cause an allergic reaction.
PETROCHEMICAL FREE
Petrochemicals are derived from petroleum or natural gas, commonly found in detergents, food, dyes, fertilisers, pesticides and household materials.
All products do not contain petrochemicals.
PARABEN FREE
Parabens act as a chemical preservative, commonly used in personal care products and within the food industry. Parabens have attracted negative attention and some individuals choose to avoid this chemical.
All products do not contain parabens.
SULFATE FREE
Sulfates are chemical surfactants, commonly found in personal care and household cleaning products. Sulfate has attracted negative attention and some individuals choose to avoid this chemical.
All products do not contain sulfates.

SOURCE: Australia New Zealand Food Standards Code – Standard 1.2.7 – Nutrition, health and related claims
We are a privately owned Australian company established in 1973 in Melbourne.
Kadac has developed our own branded portfolio grounded in the principles of health, nutrition and wellbeing.
We distribute an extensive branded portfolio of more than 2000 local and imported products. Specialising in organic, natural and health products across Australia, New Zealand and parts of South East Asia
We are a scalable business that allows for our future plans, growth and objectives. Employing 80+ people across sales, marketing, production, logistics, finance, merchandising and service functions.
Our Mission – why we do what we do
To discover, develop and deliver products that are good for you.
Our Vision – where we want to be
We make a real difference to the health and wellbeing of our consumers with trusted innovative brands, products and services.
Our Purpose – what we are
The authentic provider of organic, natural and health products in Australia.
Guiding Principles – how we do it
1. We conduct our business ethically, respectfully and fairly.
2. We attract, develop and retain great people who are equally passionate about our organisation and our purpose.
3. We hold ourselves accountable and deliver on expectations.
4. We will be the preferred provider to our customers.
5. We will be commercially viable for the benefit of all our stakeholders


Our Credentials
ACO Cert No. 10919
CODEX HACCP accredited
Safe Quality Food (SQF) Program certified
Members of the Australian Packaging Covenant (APC)
The Kadac SystemThe Kadac SystemThe Kadac SystemThe Kadac SystemThe Kadac SystemThe Kadac System