www.ambrosiahoney.com.au
Full Catalogue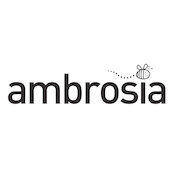 At
Ambrosia
, we are obsessive about natural, pure and minimally produced products. We care about keeping things local and have been sourcing and packing certified organic, Australian honey since 1981 in Melbourne, Australia. Our range has also now extended to certified organic and natural smooth and crunchy peanut butter. We are a growing 100% Australian owned company and pride ourselves on bringing our customers minimally processed products that are simply delicious.
Why we love Ambrosia
Ambrosia
is completely Australian sourced and made, right down to even the glass jars, lids and labels. Keeping it local is the Ambrosia way.
You must try
After you try the honey, you must try the Crunchy Peanut Butter made from peanuts grown in Kingaroy, Queensland. There are no additives, preservatives, sugar or salt - purely just ground peanuts!