www.organicbubs.com
Full Catalogue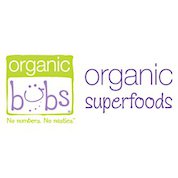 Organic Bubs
carbon neutral baby meals are crammed with wholesome organic superfoods to nourish your little one from the inside out.
Organic Bubs
meals contain NO additives, preservatives, GMOs, artificial colouring or flavouring, added salt or sugar, thickeners or other fillers. This Australian owned company is free from gluten and dairy and the mess free pouches are perfect for the park or lunchboxes.
Why we love Organic Bubs
Organic Bubs
are dedicated to the taste and quality of their products winning multiple awards within their industry.
You must try
The Mango, Banana & Apple Sneaky Snacks. Super smooth and certified organic this is a naturally nutritious mango, banana and apple snack with the boosted tummy filling goodness of quinoa.