www.nrgaust.com
Full Catalogue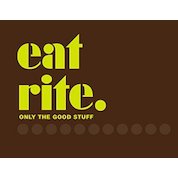 Eatrite
is a part of Natural Remedies Group, an Australian family owned business and the Director, Glen Gillard is a Health Practitioner with more than twenty five years experience. NRG has been supplying natural medicines to the trade for the past 13 years.
NRG uses the most reliable and efficient couriers available, to ensure your products are on time and in perfect condition. NRG is a customer focused business whose aim is to supply you with the best quality products at the most competitive prices.
Why we love Eatrite
Eatrite
is committed to nutritional and health benefits across the complete range of products.
You must try
The
Eatrite
Tamari Seaweed crackers. They are lightly steamed and oven baked to golden perfection to create a delicious all natural savoury rice cracker.