lotuspantry.com.au/
Full Catalogue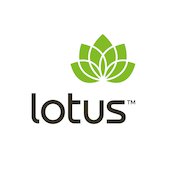 Truth in labelling and ethical and sustainable sourcing are, and always have been, part of the
Lotus
philosophy. Packed in Melbourne in allergen friendly production facilities,
Lotus
delivers products that are GMO free and come in re-sealable, oxygen barrier bags to maintain freshness. Globally sourced, the
Lotus
range includes organic and premium ingredients that taste great.
Lotus
is "simply what it says it is"...
Why we love Lotus
Lotus'
experience and knowledge in the organic, natural and health channel gives the consumer confidence to trust the integrity of the product and its labelling.
Lotus
products are labelled with a 'Key to Good Health™' designed to assist the consumer to navigate through the growing number of claims on packaging. We love that
Lotus
products are completely GMO free and packed right here in Melbourne!
You must try
The
Lotus
Savoury Yeast Flakes. Ideal for vegans, the strong cheesy flavour makes it the perfect substitute for cheese in all your meals. The bags are resealable so they can be used time after time and the freshness is locked in.