au.ecover.com/en/
Full Catalogue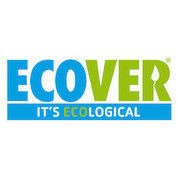 Founded in Belgium in 1980,
Ecover
has been devoted to developing and producing effective and ecological washing and cleaning products. With over 30 products for the home and laundry
,
Ecover
leads the way over petrochemical options, to bring exceptional cleaning products to the market - without compromising the environment.
Ecover
cleaning products are based on plant and mineral ingredients that are gentle on the environment, but not on dirt and stains. In continued commitment to help protect our planet, the plastic bottles used for packaging are made from sugarcane rather than petroleum based products.
Why we love Ecover
Ecover
is the first household cleaning brand to be recognised by the United Nations Environment Programme (UNEP) for major contributions to the environment. Also,
Ecover
products are effective whilst remaining environmentally conscious with minimal damage or pollution to our air and water systems.
You must try
The delightfully fragranced Camomile and Marigold dishwashing liquid. It is highly effective at cutting through grease without leaving unnecessary chemicals on your dishes or in our waterways. Gentle milk whey makes it gentle on sensitive skin.