avalonorganics.com/
Full Catalogue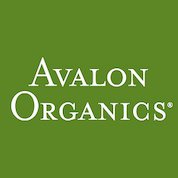 Since 1994, Avalon Organics has formulated exceptionally pure, effective and luxurious personal care products. Avalon Organics guiding principle is 'Consciousness in Cosmetics' that extends beyond the products themselves. All ingredients are sourced from organic agriculture with the environment and long-term sustainability in mind.
Avalon Organics products are made with 100% vegetarian, science-based nutrients and natural botanicals. They contain no parabens, harsh preservatives, synthetic fragrances, artificial colours, phthalates or potentially harmful sulphates.

Why we love Avalon Organics
We are delighted to provide Avalon Organics to the Australian market. Avalon Organics are committed to the environment demonstrated by their dedication to protecting the planet from the field to the factory shelf. Right down to their plastic bottles and containers that are made from 100% recycled materials.

You must try
The Rosemary Shampoo. It's invigorating fragrance works to help strengthen and thicken thin or lifeless hair, adding bounce, body and a glossy shine that is gentle on your hair and the environment!