www.avogel.ca
Full Catalogue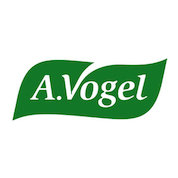 A.Vogel
prides itself on its firm foundation as a modern science-based company grounded in the knowledge and traditions of herbalists and naturopaths.
Why we love A.Vogel
No time is spared in the production of
A.Vogel
products. Fresh ingredients are combined with natural sea salt and allowed to steep for up to 12 months before being processed and packaged.
You must try
The Herbamare seasoning salt. It's prepared from a combination of 12 fresh, organically grown herbs and vegetables, made according to the original formula of the famous Swiss Naturopath Alfred Vogel.