www.bodycrystal.com.au
Full Catalogue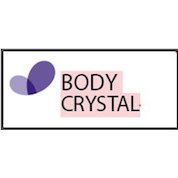 The
Body Crystal's
range of crystal-based products is extensive. Building on the cornerstone of fragrance free rocks, sticks, mists and roll-on's, the range incorporates a number of natural fragrances and natural extracts like Aloe Vera. The company's strength lies in its ability to produce the finest quality crystal deodorant products at very affordable prices.
Why we love Body Crystal
Body Crystal
has an extensive range. Whether you like to use deodorant in the form of a roll-on, spray or stick
Body Crystal
has the right fragrance and form of deodorant for you!