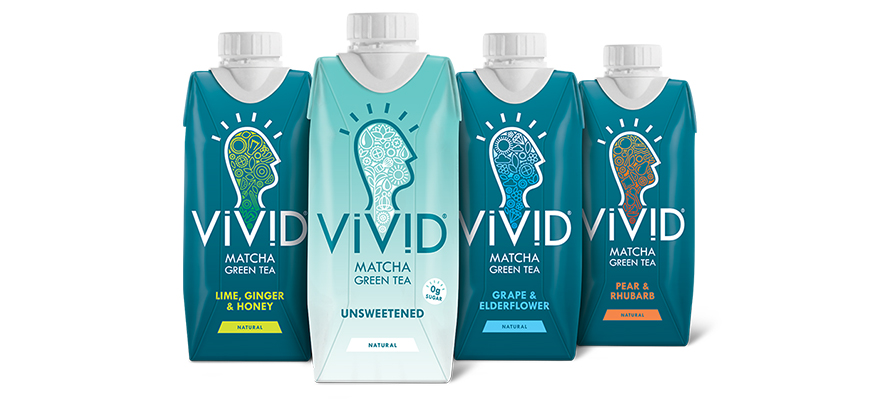 Matcha, the world's most powerful green tea is now available in a refreshing, ready-to-drink, single-serve tetra pack!
New to Australia, Vivid offers a selection of pure and naturally flavoured matcha iced teas. A powerhouse used by monks in Japan for centuries to improve concentration and wellbeing, matcha green tea helps to increase metabolism, provides a boost of antioxidants and with a subtle dose of caffeine and l-theanine, prolongs a relaxed state of alertness - a natural pick-me up without the highs and lows of artificial caffeinated drinks and sugary iced teas.
Available in 4 iced tea varieties: Lime, Ginger & Honey, Grape & Elderflower, Pear & Rhubarb and Unsweetened.
Flavoured and sweetened with natural fruit juices, not from concentrate and no refined sugars. Made in UK. Shelf stable and best served chilled.
NO HIGHS. NO LOWS. THINK VIVID.
Click here to view the Vivid range