www.gourmet-organics.com.au
Full Catalogue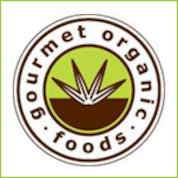 Gourmet Organic Herbs
supplies a range of certified organic herbs, grown in optimum conditions by local farmers practising sustainable agriculture from across the globe.
Gourmet Organic Herbs
are carefully chosen for their freshness, colour, and vitality. It is important to keep herbs in their original state so
Gourmet Organic Herbs
refrain from chopping or grinding herbs wherever possible. This helps to maintain the flavour and oil within the herbs, ensuring a more intense flavour is waiting to be released into your cooking.
Why we love Gourmet Organic
The diversity of
Gourmet Organic Herb's
and technology in packaging means that products are suitable for your kitchen at home or within the food services industry, catering for everyone's needs.
You must try
The ground cinnamon - it is a pantry must, perfect for enhancing both sweet and savoury recipes.