www.emmydistribution.com.au
Full Catalogue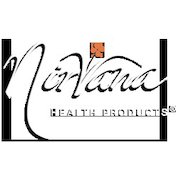 Nirvana
Health Products is home to some of the highest quality, natural products on the market. Specialising in all-natural sweeteners and the purest salt on earth, they are sure to have the perfect product for you
Nirvana's
superior quality of Australian manufactured Stevia, Xylitol and Himalayan crystal salt products are free from synthetic and harmful additives.
Nirvana
Health Products offer natural, non-GMO products with carefully selected ingredients, manufactured to the highest standards.
Why we love Nirvana
Nirvana
produce healthier, natural flavour enhancers that are not detrimental to our health.
You must try
The Himalayan Crystal Salt. Comes in an attractive, easy to use, refillable glass grinder. Looks great on the dining table and is convenient to use in the kitchen.